Coworking post-COVID-19 will be different from what we've seen till now, and that's beyond any doubt. Co-working spaces which were built on the idea of community and bringing people from different walks of life to an open office, now face threat from the very idea they thrive on. Uncertainty in the flexible office market leaves many players wondering how they can continue to compete in the global marketplace.
In January 2020, we predicted 10 trends for the Coworking industry and while we have new rules of work now, many of the trends still hold true.
The Evolution of Coworking
Coworking movement has come a long way since its inception during the Great Recession in 2008. Coworking 1.0 started with small hubs and spaces for freelancers and small startups that needed to be part of a community and affordable office without commitment during the hard times of the crisis. Over the next few years, it evolved into much more than an affordable workspace.
Coworking 2.0 offered a wide variety of workspaces and business services, beautiful locations, high-end facilities, solid infrastructure, and a vibrant community, all wrapped in a well-designed brand. Coworking 2.0 became the way of working for many small and mid-size businesses and was also adopted by some enterprises.
But this year, COVID-19 created an existential threat for coworking. The ongoing crisis is a huge challenge for the entire real estate industry including Coworking and Flexible Workspaces. The uncertainty is growing and the only constant today is "change". It's ironic that a crisis created coworking and another crisis will revolutionize it.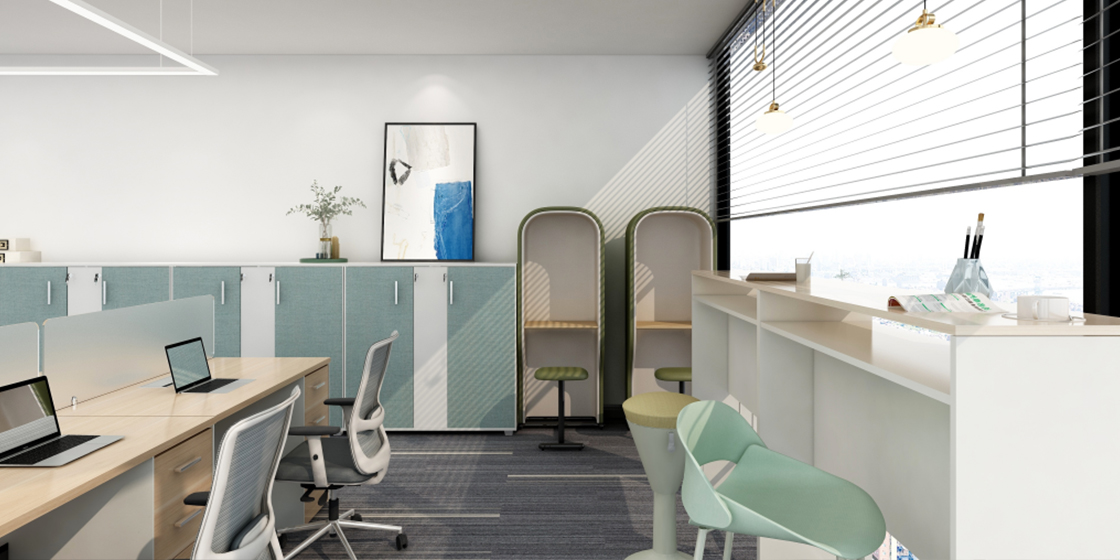 The Big Shift
One of the most obvious consequences of coronavirus has been a massive rise in the number of people working from home. One could argue that more companies are seeing WFH as a viable and attractive working option for the immediate future. Businesses are definitely starting to realize that they could have their team WFH rather than in a permanent physical office space, but that it's only a short-term solution.
But at some point, people would have to work somewhere other than home, we're all social creatures and are built this way. We work better with people we build bonds and relationships with, things that you can't do as effectively over a conference call. Some of the homes are not well-suited for a working environment.
As companies would not prefer to have teams in one place, this is where coworking spaces can fill the gap and get a boost in the long run.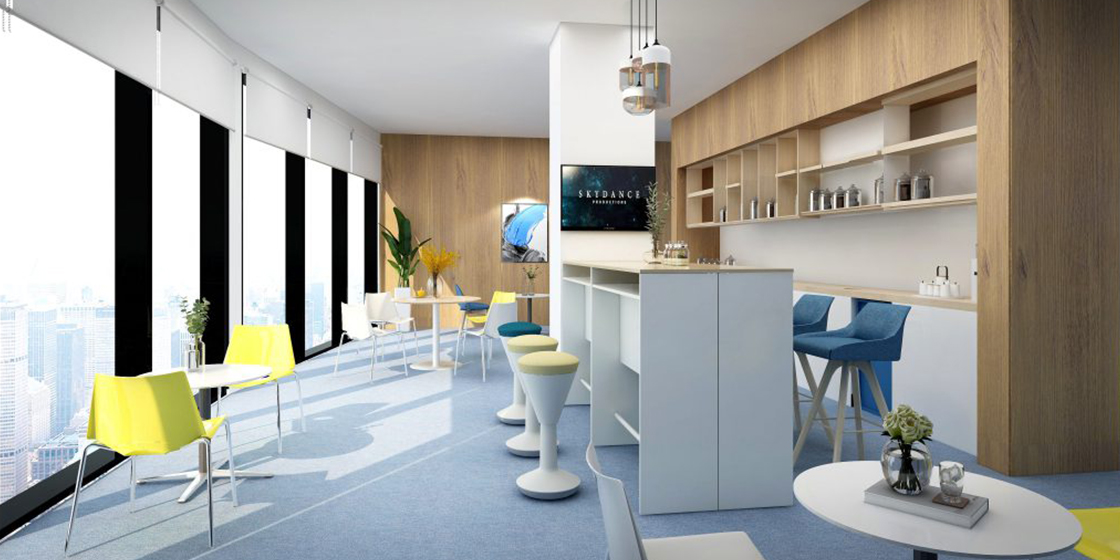 Coworking 3.0 – The rebirth after COVID-19
We will see a re-birth of coworking and its offering through the expansion of the range between the corporate office and home office. Coworking will offer what neither of these end-of-spectrum models can; flexibility and variability will be the key. No more one-size-fits-all.
Here are 6 ways how Coworking will stand the test of COVID-19 and emerge stronger:
Remote work is the future
Large companies are looking to spread their employees across multiple locations to reduce the densities built into their traditional spaces. Shared workspaces, nearer to a home location, may actually be the ideal solution for many in the future months. After a couple of months of lockdown and working from a home environment – with distractions, not enough usable workspace, or reliable Internet access – people will be eager to work from somewhere else.
More Coworking spaces
In the short-term coworking spaces may be closing, but the industry will recover – and it will be faster than mainstream commercial real estate. Lower rates of renewal of longer-term CBD commercial leases will create a growth in demand for more flexible arrangements in a variety of locations in cities, regionally, nationally, and internationally. We will see the number of coworking spaces double in the medium term.
Community is the key
Co-working is and will be a key part of maintaining connections and rebuilding our economy. Businesses and individuals find that working in shared spaces increases their commissions and connections, which expands their business, creates jobs, and stimulates the economy. Entrepreneurs, business owners, and workers need these social networks and local connections found in coworking clubs more than ever to recover.
More flexibility
Coworking spaces remove the burden of managing a physical space from the employer or individual and give them the freedom to spend their time and effort on their business. Employers are realizing the additional value that the flexibility offered by coworking spaces provides. Members aren't bound by the typically long leases on traditional workspaces, so when their needs change, they can adapt much more quickly.
Health and safety first
Shared workspaces may be the ideal solution for many recovering in the future months, giving workers a place for the essential social contact that self-isolation has taken from them, yet affording non-crowded, quiet and easy-to-use facilities. There are a need and an opportunity to create a new kind of healthy, flexible workspace that can adapt to current and future pandemics.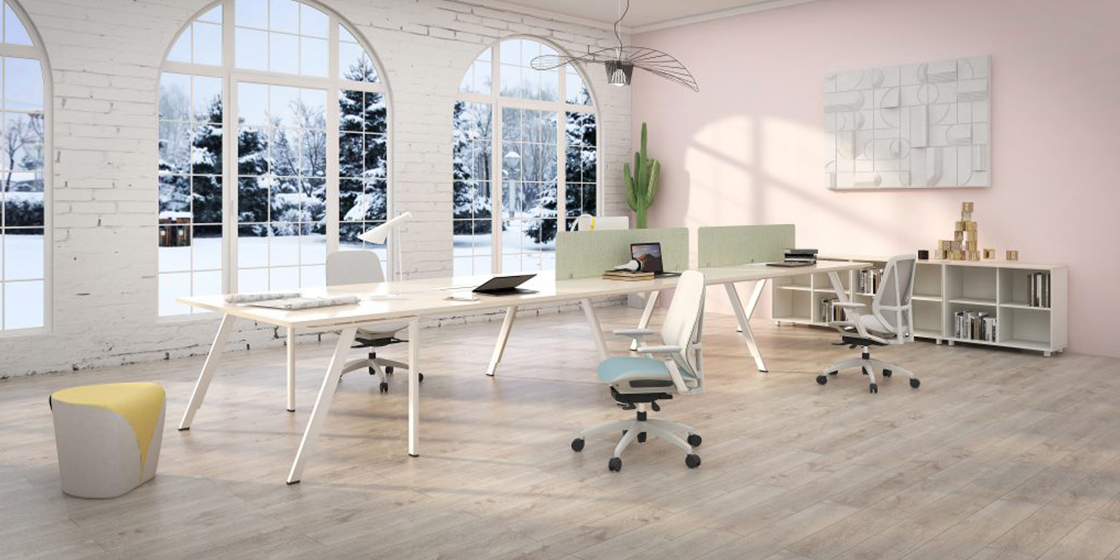 Shift in design
Regarding space design, we will see a shift towards more serviced office component of coworking. We will see even more work areas where you can have video calls individually, but they will not be separated from the shared areas. New spaces will be also designed with an infection control mindset – antibacterial surfaces and materials, enough space to allow effective distancing, ultraviolet treatment of air conditioning systems, wipeable privacy screens.
Diverse alternatives
The new coworking will be the opposite of one-size-fits-all commercial real estate. We will see re-emergence of the niche models e.g. charity coworking, hospitality coworking, cybersecurity-focused coworking, retail coworking, etc. Specialization and niche character will attract its own clientele.
The Bottom Line
Coworking is likely to see subdued demand over the next few quarters, but will also see a faster revival. Experts believe that the values of co-working – flexibility, cheaper costs – will kick in soon and the industry will see a decent upsurge when things stabilize. The new wave of spaces will provide better facilities in the form of more space through better capacity planning and high-quality fresh air.
Collaborative, experimental, diverse and "non-standard" environments that inspire and motivate people and expose them to different thinking styles and cultures, can be created by the new redefined coworking spaces as we recover from this crisis.
Powered by Froala Editor